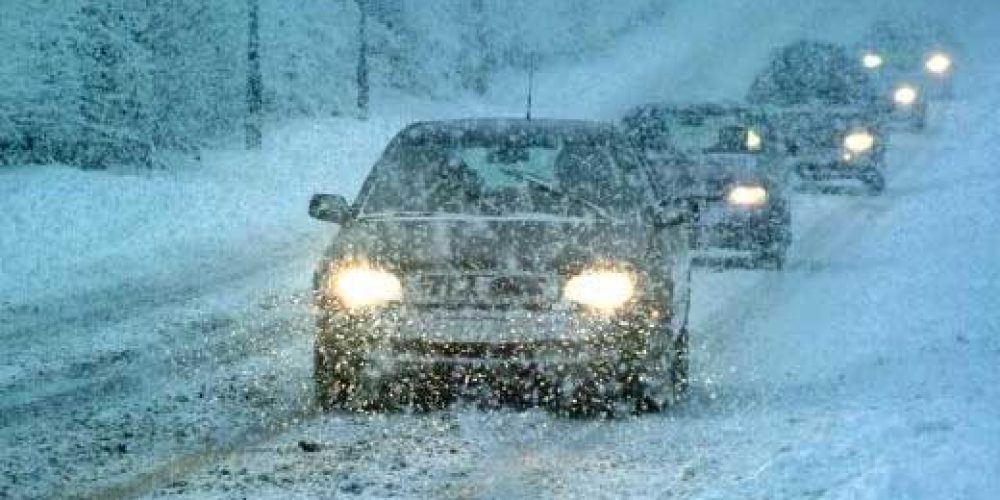 Autumn/Winter can be a bit of a challenge for new drivers and can even catch out a few experienced ones.
I have compiled a few top tips to keep yourself away from Hazards, while not creating any for any other drivers.
As we know already, Galway roads are not the best. They are plagued with poor surface and poor drivers.
The first defense is to make sure the basic car checks are done.
Check ALL lights, brake lights and indicators – Get someone to help you or use your local TOPAZ. They have a Mirror beside the Tyre inflator to help you check your lights without getting out of your seat. This will allow other drivers to see you and help them make better driving decisions based on your signals. People have lost their lives because another driver's lights were broken.
Check Tyre Condition and Tyre pressures – Check that the grooves in the tyre are deep enough. The minimum legal Tread depth is 1.6mm. On all tyres there are little tyre wear indicator stubbs in the groove to tell you when theyre illegal. If there is no deep groove then the tyre will not displace any water etc and thus NO GRIP. Also check your tyre pressure. Under inflated tyres are like driving on raw eggs. Over inflated tyres reduce your grip. If in Doubt, I always inflate to 30 psi. The tyre inflators in most petrol stations are free and most garages will assist you. Its not difficult but essential.
Check your Coolant – Open the Bonnet and look for the reservoir that has a thermometer on it or CAUTION HOT text on the cap. This is your coolant. This keeps your engine cool. The fluid should be RED or GREENISH colour. This is the ANTIFREEZE additive that stops it from freezing. If its clear or transparent, bring it to a mechanic for a mini service. NO ANTIFREEZE = FROZEN ENGINE and LEAKS. Drivers have broken their cars from not checking antifreeze levels. Remember water expands when it freezes !
Top up your Screenwash – Open the Bonnet and look for the resevoir with the windscreen and dashed lines squirting over it. This is the fluid that squirts onto your window when you pull the window wiper stick attached to your steering wheel. For €2 you can get screen wash liguid soap from the petrol station then top it up with ordinary tap water. This is essential if we get frost. Why? Because if we get frost, they send out the grit lorries to grit the roads to prevent them freezing. Grit is basically salt. The vehicle in front of you will spray salt up on your window from its tyres and your windows will go white. It becomes very difficult to see. People have lost their lives from not topping up their screenwash.
This is all basic stuff, but if your not comfortable doing it yourself, then find your nearest Mechanic and ask them to do a Winter Check.
Secondly – Keep your driving smooth and creamy. What I mean by this (and most of my students will already know this) is to keep the car steady and safe. Don't be erratic with the steering or the pedals. You will only discover loss of grip when its too late and YOU WILL NOT BE ABLE TO RECOVER FROM A SKID without prior training.
Brake earlier and softer on the pedal. This warns drivers behind you sooner and prevents your wheels LOCKING UP.
And Thirdly, Do I need to say it? Really?
SLOW DOWN AND KEEP YOUR DISTANCE TO THE VEHICLES AROUND YOU.
MY GOLDEN RULES
Keep your self out of danger
Don't create any danger for anyone else (requires forward thinking).
Hope this helps at least one of you stay safe this winter.
Safe Driving